Publish Date:
16 November 2021 - 22:05
TEHRAN - The coach of our national football team answered reporters' questions in a press conference after the victory against Syria. Tot: It is very easy to have such quality players.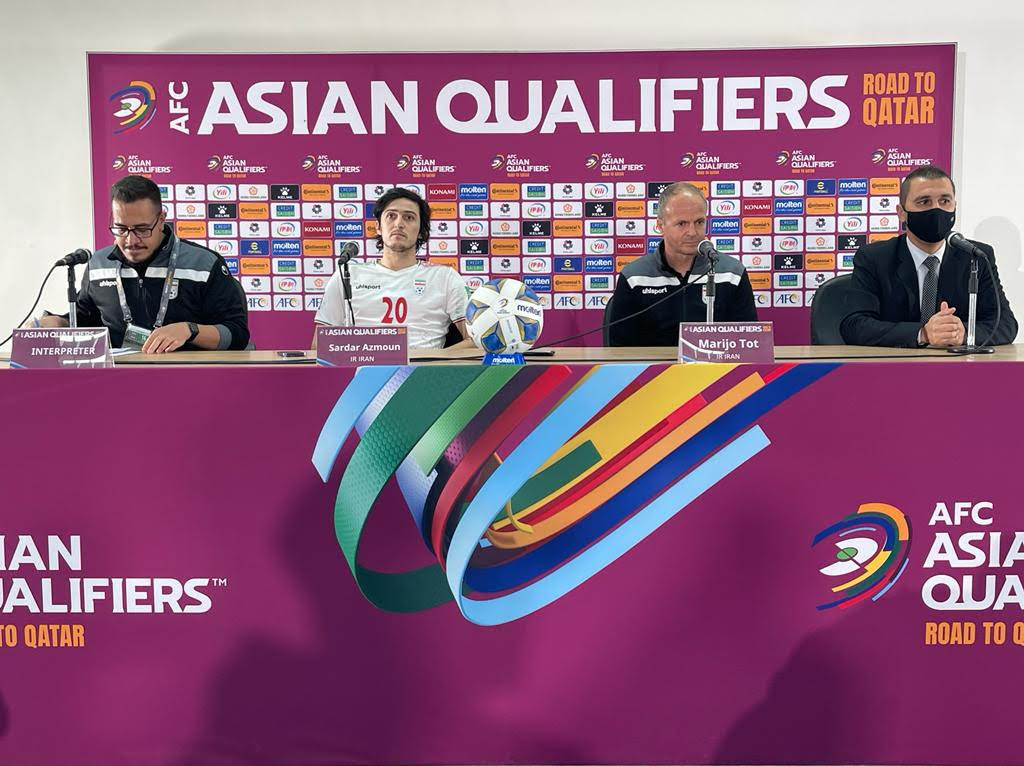 Marijo Tat said: "It was a very important game for us and before coming to this stage we knew we had to show a very high quality of ourselves to be able to cope with these matches and the last two games against Lebanon and Syria. Today's players showed good discipline, enthusiasm and energy and we managed to finish the game in our favor."
"You had a great year and how do you evaluate the team's progress?" Tot answered to this question: "The answer is very simple and clear. It becomes very easy with such quality players that we have in the locker room who are extraordinary and exemplary in terms of football and personality. The kids continued the games so far with a certain passion and enthusiasm, and I hope we can continue the same process in the continuation of the competitions and the final ascent to the World Cup."