News ID: 45
Date: 01 December 2021 - 23:51
TEHRAN - The president of the World Football Federation (FIFA) met with the president of the Iranian Football Federation in a note on his personal LinkedIn page.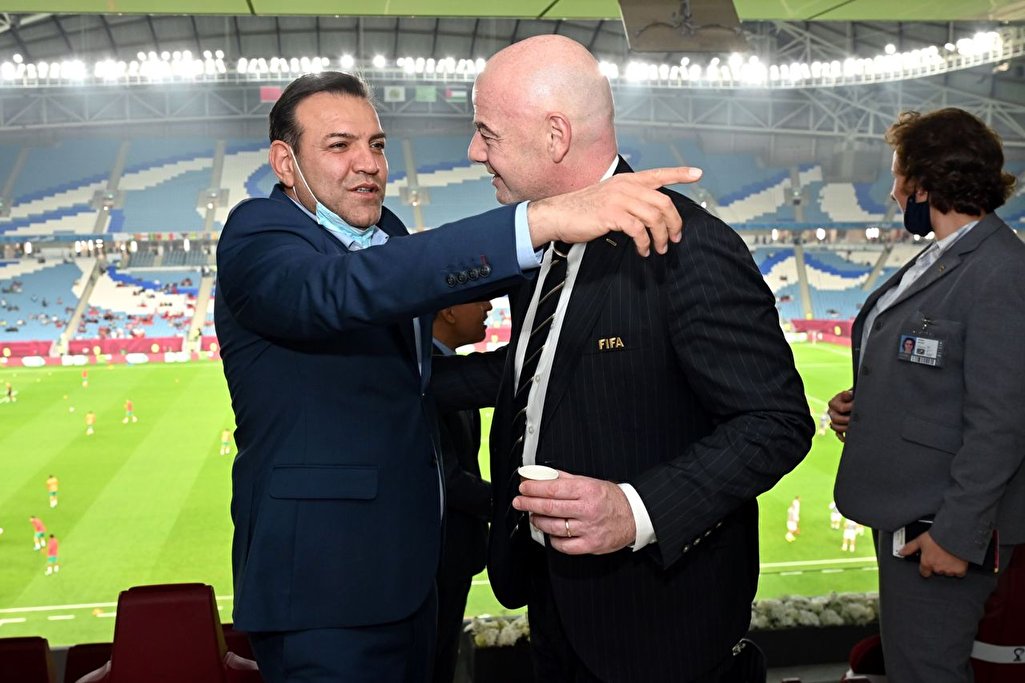 FIFA President Gianni Infantino, who has traveled to Qatar for the opening ceremony of the FIFA Arab Cup, mentioned on his LinkedIn personal page his meeting with Shahaboddin Azizi Khadem, President of the Football Federation, and wrote:
"One of the best parts of tournaments is their ability to bring people together, and I have certainly felt that during the opening two days of the FIFA Arab Cup.
As well as being able to visit all six state-of-the-art stadiums and watch all eight matches so far, I have been pleased to meet with representatives of all 16 participating member associations.
Additionally I spent time with Shahabaldin Azizi Khadem, President of the Islamic Republic of Iran Football Federation, with whom I discussed women's football, overall infrastructure and development in his country."